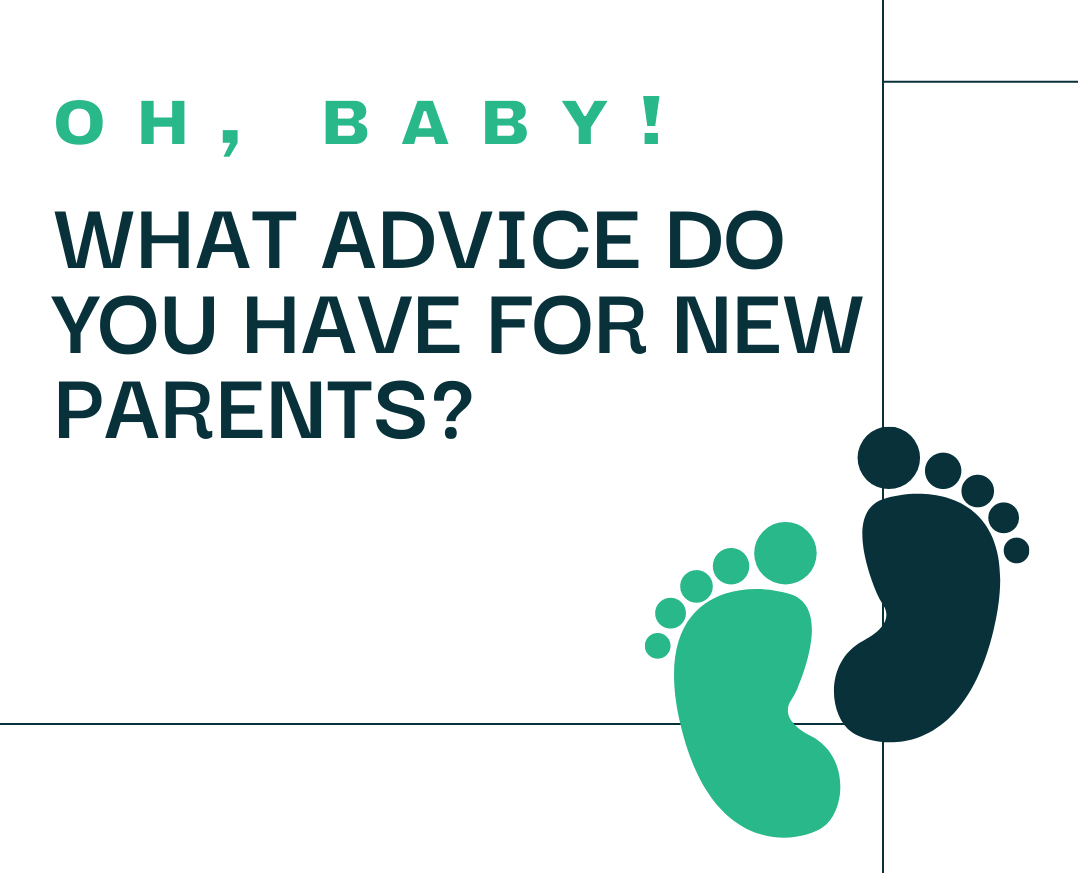 28 Dec

Oh, Baby! What advice do you have for new parents?

Becoming parents is the greatest joy we can experience, but it is also something that revolutionizes most aspects of our life. Our priorities, schedule, daily habits, and personal finances will undergo major changes. Planning these changes in advance can really make a difference.

Many of us have already experienced this at least once in our lives and can offer precious advice to those who are going through this for the first time.

Let's dig deeper into the most important financial factors new parents need to consider.

Being prepared is usually half the job. That's why your preparation should start way before your baby comes into the world. For instance, do you know what types of prenatal care and delivery benefits are covered by your health insurance plan?

The Affordable Care Act (ACA) indicates that routine prenatal, childbirth services, and newborn care are essential health benefits, meaning they must be included in any health care plan.

However, depending on the specific plan, you may have a different deductible and have access to a different range of additional benefits. For example, does your plan cover home birth, anesthesiologists, breast pumps, prenatal massage, and birth-related mental health services? It's important to determine the combination of health care benefits that is better for you and to do it with sufficient advance.

If you don't want to pay higher health insurance premiums, one alternative is to put aside a high enough sum of money in the event that you have to pay for additional services directly.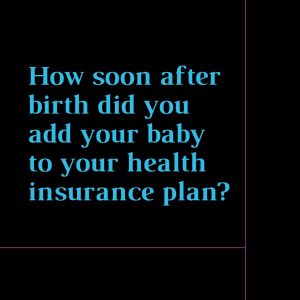 How soon after birth did you add your baby to your health insurance plan?
Of course, you want to make sure your newborn is covered by health insurance from day one. Insurers usually require that your baby is added to an existing plan within 30 days after birth. Most insurers will contact you before that date, but it's good practice to be proactive and get in touch with them right after the baby is born. Due to the fact that the Affordable Care Act considers having a new baby a qualifying life event, ensuring your newborn doesn't require waiting for the next enrollment period.
You should also consider changing your health insurance plan to a family one instead of just adding your baby to the current plan. However, keep in mind that this option is not always available if you get health insurance through an employer or the government.
What about your debt situation? Did you take all the possible steps to reduce your outstanding debt before the baby was born?
The arrival of a newborn will generate considerable new costs in the future. Getting to that day with as little debt as possible can make a lot of difference. If you haven't done it already, you should create a debt reduction plan the moment your partner and you decide to bring a new person into the world. If you are having trouble cutting your current debt load, consider enrolling in a debt management plan, which can help you speed things up considerably.
Are you accumulating sufficient emergency savings to deal with any unexpected scenarios in the first months and years of your baby's life?
Countless issues can arise in the first period of a baby's life, not just medical ones. Having enough money in your emergency fund is a clever way to protect yourself and your children from unexpected situations and problems.
As with reducing debt, the sooner you start doing it, the better. The best approach is to start saving money for emergencies the moment your partner and you decide to build a life together, which obviously includes the possibility of having children. This way, you'll have put enough money aside by the time you bring a little person into the world.
Did you plan your leave of absence during the first months of your baby's life? Does your employer provide a parental leave plan?
The law doesn't require employers to provide paid parental leave, whether full or partial. However, the Family and Medical Leave Act (FMLA) states that you can request a leave of absence of up to 12 weeks with the continuation of health insurance coverage if:
you worked at least 1,250 hours for your current employer
you have held your current position for at least one year
your company has at least 50 employees.
If you don't meet these requirements, schedule a discussion with your employer try to find a solution that fits your needs while also taking into account your sick days and your vacation days.
Whatever solution you adopt, it's also a good idea to save enough money in advance to get you through the first months of your child's life without too many financial worries.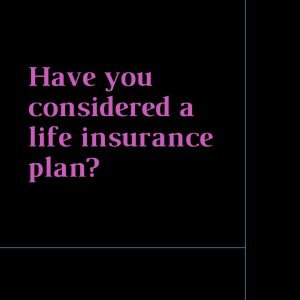 Have you considered a life insurance plan?
Obviously, the last thing you want to think of when you become a parent is the event of you or your parents dying prematurely. However, we can't predict your future, and having a life insurance plan is a responsible thing to do for your children to make sure they have a financial cushion in the event one or both of their parents pass years before their natural death.   
Are you a parent who has already experienced all of this? What are the most important things that you learned? What would you say to a young mother or father who is expecting or just had a baby?
Are you a first-time parent? What are your doubts and worries? Do you want to ask questions to somebody who has gone through this experience already?